Product reviews on KIWIreviews.co.nz : Tuesday 31st March 2020 - 22:09:01
Score:

10.0

/

10

[

1

review]


ProdID: 8407 - Impossible Music


Written by Sean Williams
Price:

$23.00

Available:

online and at all good booksellers
Impossible Music product reviews
Music is Simon's life - which is why he is devastated when a ministroke obliterates his hearing. He resists attempts to help him adjust to his new state, refusing to be counselled, refusing to learn sign language, refusing to have anything to do with Deaf culture. Refusing, that is, until he meets G, a tough-as-nails girl dealing with her own newly experienced hearing loss.

In an emotionally compelling tale crackling with originality, Simon's quest to create an entirely new form of music forces him into a deeper understanding of his relationship to the hearing world, of himself, and of the girl he meets along the way.
This Review: 10/10
Value for Money:

Level of Realism:

Rereadability:

Lose Track of Time: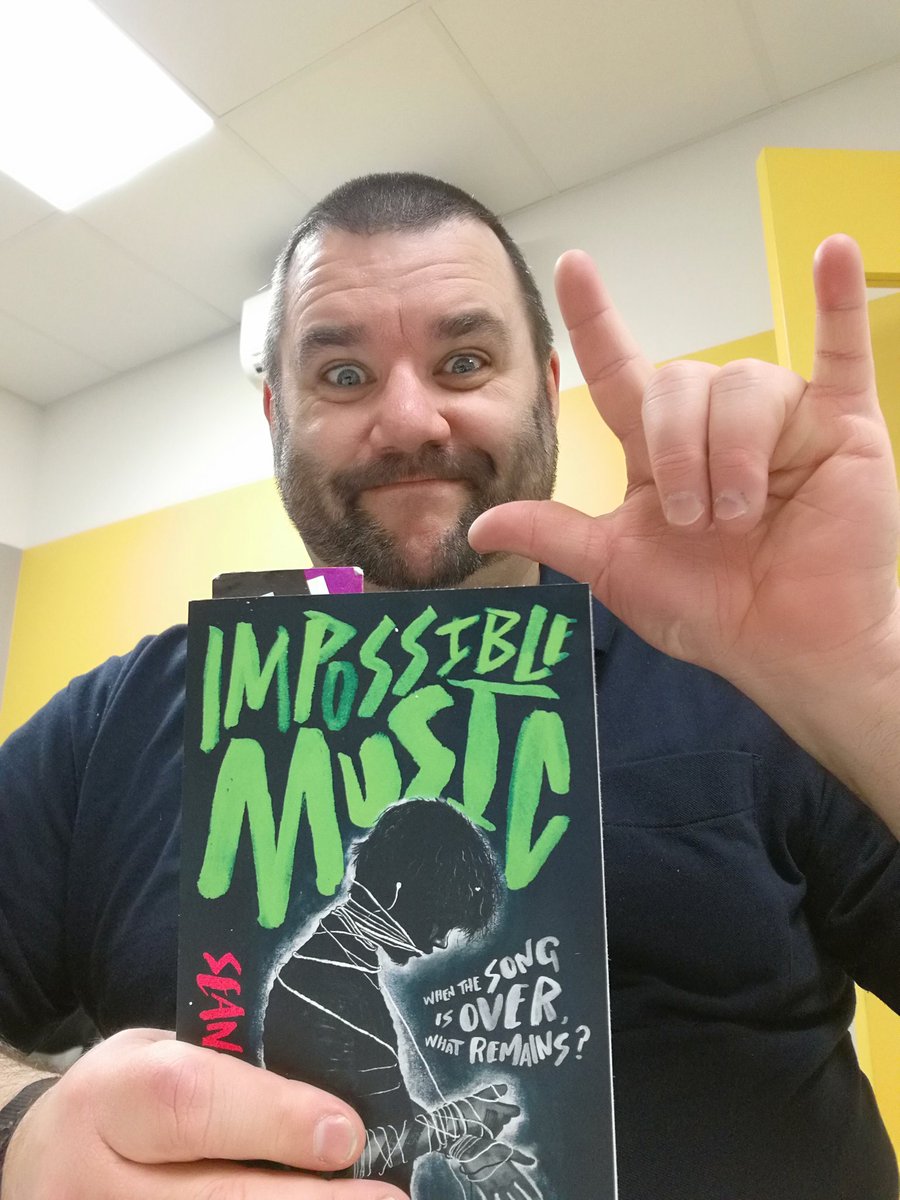 Some people try to figure out what it's like to have a disability by 'taking on' the effects. To try and find out what it means to be blind, they cover their eyes for a few days, for example. But this is a very flawed and vague example of what it feels like to be in the condition. At some level, in the back of their mind, they know this is temporary, and soon enough the return to full senses... if only it were so for those who can't.

This is a key premise in this story, a point of view expressed by the protagonist and threaded through everything from start to finish.... and there's all the other expected dramas, recriminations, slip-ups, wake-up calls, moments of doubt, fear, elation, revelation, and so much more. In some way, through a small hole in a big wall, Sean Williams managed to show me what it meant to be a freshly-deaf person who is resisting the change to fully engage with life and 'add the D' - become Deaf. Being Deaf is a way of life, not a medical condition - that's 'being deaf'. Confused? So was I for a while, but the story takes you there...

I found the main character to be quite likeable, which is not easy for me to admit since I find most teen characters in books to be either vapid or unreasonably confident in their own impossible immortality. Here we are introduced to Drip, as his friends call him. He uses the mortal name of Simon, and with the somewhat oddly endearing support of his friends Sad Alan and Roo, he tries to hold onto his life as a hearing person in some way. It takes him on a journey of self-discovery, realisation, and eventually love with the enigmatic but always refreshingly blunt George-who-loves-Coffee.

The full cast is quite small - Roo and Sad Alan are more props than actors, so are light and thin, while Simon and G are deep, rich characters with plenty of emotional hooks and foibles. Throw in a couple of counsellors, a couple of doctors, Simon's parents and G's Aunt, and a light smattering of educational staff and that's the whole mob. A small bunch that are easy to keep track of makes this a great story to have on hand for those 5-10 minute patches scattered throughout the day where you can snap it up, read a few more pages, then pop it away until the next break. It's also ideally written for the Young Adult audience.

With its well-defined aim of showing what it really means to lose one's hearing, rather than be born without it, this could easily count as an educational title too, and I say that because I learned a lot from it. I have never lost a sense, though one or two are starting to fade out, and it has given me mental tools to help me adjust in a better way should one of them finally fail. If, for no other reason, I think every school should have this on their recommended reading list. It may just help some, and educate others so they are better prepared when they interact with someone who has a hearing disability.

Overall, this is an excellent book and I am delighted with it. Sean, you really outdid yourself with this one.
Random listing from 'Books'...
Product reviews for listing 2619: Planet Earth - Up Close! -
Written by Matthew Murrie and Steve Murrie
Take an up close and personal look at some of the most amazing animals and places on the planet!

From the depths of the oceans to the frozen poles, Planet Earth takes you closer than ever to the head of a bullet ant, the spots on a jaguar, the snout of a dugong, and much more!
General Disclaimer...
All trademarks, images and copyrights on this site are owned by their respective companies.
KIWIreviews is an independent entity, part of the Knock Out News Group. This is a free public forum presenting user opinions on selected products, and as such the views expressed do not necessarily reflect the opinion of KIWIreviews.co.nz and are protected under New Zealand law by the "Honest Opinion" clause of the Defamation Act of 1992. KIWIreviews accepts no liability for statements made on this site, on the premise that they have been submitted as the true and honest opinions of the individual posters. In most cases, prices and dates stated are approximate and should be considered as only guidelines.

"Only two things are infinite, the universe and human stupidity, and I'm not sure about the former."
Albert Einstein