Product reviews on KIWIreviews.co.nz : Saturday 18th January 2020 - 07:59:57
Score:

10.0

/

10

[

2

reviews]


ProdID: 7305 - Where Did All the Dinos Go?


Author: Jim Benton
Price:

$12.00

Sample/s Supplied by:




Available:

September 2016
Where Did All the Dinos Go? product reviews
Where did all the dinos go?
Some say they vanished long ago.
But I'll bet if we take a look,
we just might find some in THIS BOOK.

Kids will love to search and find dinosaurs in Jim Benton's hilarious world of DINOS!
This Review: 10/10
Price:

Value for Money:

ReReadability:

Personal Choice: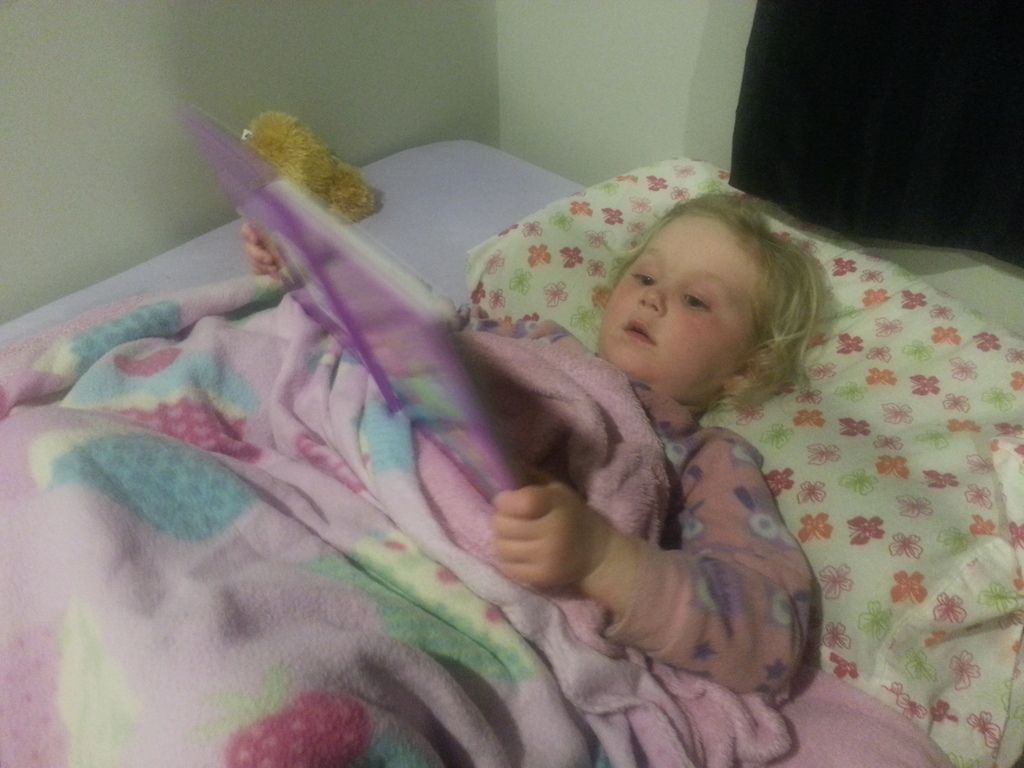 Dinosaurs are always a firm favourite with children, especially when they look so cute and friendly like the dinosaurs in this book do. Miss 3 was excited to see me turn up at home with this book, and loved that the front cover was in her favourite colour purple.

'Where Did All the Dinos Go?' is a beautifully illustrated book with beautiful bright colours, many of which I would say were almost fluorescent. Each picture was well drawn, with simple shapes and I loved that the illustrator has used quite thick lines around each detail in the images as I feel this really makes the images stick out. All of the characters in the book, both the people and the dinosaurs look so happy and my 3 year old loved this, she loved that the dinosaurs were nice dinosaurs and that they were friends with the children. Most pages feature a wee speech bubble which shows the dinosaurs talking, Miss 3 thought this was funny as in her eyes "dinosaurs don't talk".

Taking this with me to the daycare in which I work I had several very excited children when they saw a new dinosaur book as dinosaurs are a current favourite in my nursery room. The children were really drawn towards the bright colours of the images and they really liked listening to the story and finding the dinosaurs on pages where they were dressed up to resemble the people by wearing items such as hats and boots. This was an absolutely fun book to read which provided lots and laughs amongst the children and teachers, after all it's not every day that you see dinosaurs driving by in cars or eating ice creams! Whilst myself and most of the other staff really enjoyed this book there was one staff member who didn't due to the fact she thought it was silly and unrealistic as you would never find dinosaurs in the streets doing such silly things!

Being a board book makes this book suitable for all young children including infants as it is strongly made and so not easy for them to rip and tear in seconds, I always feel board books are a worth while purchase as they can last that much longer than a paper back. THe story is simple to read and short enough that you can read it without loosing young children's attention, my partner loves reading it to Miss 3 at bedtime for this reason.

A gorgeous wee book well worth buying as a gift, as I have already done, at $12 it is really great value and sure to be loved by any little dinosaur lover.
This Review: 10/10
Price:

Value for Money:

ReReadability:

Personal Choice: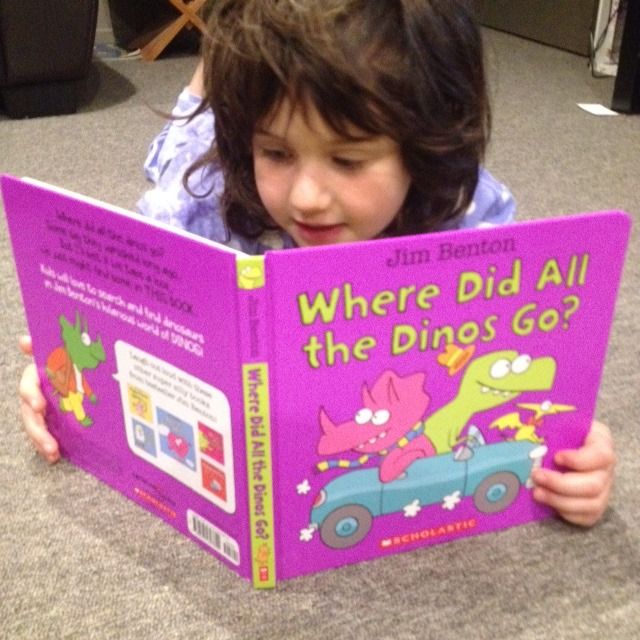 Board books are such a valuable part of a young child's book collection. They allow a child to really love a book, without easily destroying it! Dinosaur stories are a very popular part of any child's collection also. I know that my children, in particular Mr 6, have been very interested in any books featuring a dinosaur. With all this in mind, the board book "Where Did all the Dinos Go?" is a great combination!

The illustrations are bold and clear, and use bright colours (mostly primary and secondary colours). Every page is packed with colour from the top to the bottom. The only white used on the pages is for dramatic effect. The characters' eyes pop off the page as they are simple circles filled with white and with a black dot in the centre. Speech bubbles are also scattered throughout the book and again, these feature a white background.

The text is simple and rhyme is used to link each set of lines on each page. As I read the book to my children, they both enjoyed filling in the last word of each rhyming section. It doesn't take long to read the book, so it is a good one for young children to enjoy. It can easily be read over and over again for a child who loves the book. After reading the story to young children, I wouldn't be able to resist asking them where the dinosaurs might be hiding in their lives. We could go through the mall and see if we could spot any dinosaurs! I might get into trouble if I ask the kids to spot the dinosaurs in their school/kindy!!!

The book is a nice size for you children to hold and enjoy. I think that it would be a perfect book for children right through from babies to around three years old. Miss Four enjoyed the book; however, I think that there would be limited enjoyment and requests for repetition of the book in her age group.

The price of the book is set at a level that I would be willing to spend on a birthday present for children other than my own. I try to limit my spending to a maximum of $10 per present; however, for a cute book like this, that I am sure would be loved, I would be willing to go a little higher and spend the $12.
Random listing from 'Books'...
Product reviews for listing 6951: I Survived: The Shark Attacks of 1916 -
Written by: Lauren Tarshis
It's the summer of 1916, and ten-year-old Chet Roscow is just as captivated as everyone else along the Jersey shore by the local news: a Great White shark has been attacking and killing people up and down the Atlantic coast, not far from Chet's hometown of Springfield, New Jersey.

Then one day, swimming with his friends, Chet sees something in the water...

Lauren Tarshis brings history's most exciting and terrifying events to life in this new fictional series. Readers will be transported by stories of amazing kids and how they survived!
General Disclaimer...
All trademarks, images and copyrights on this site are owned by their respective companies.
KIWIreviews is an independent entity, part of the ePLURIBUS.nz Network. This is a free public forum presenting user opinions on selected products, and as such the views expressed do not necessarily reflect the opinion of KIWIreviews.co.nz and are protected under New Zealand law by the "Honest Opinion" clause of the Defamation Act of 1992. KIWIreviews accepts no liability for statements made on this site, under the assumption that they are the true and honest opinions of the individual posters. In most cases, prices and dates stated are approximate and should be considered as only guidelines.

"If quizzes are quizzical, what are tests?"
unattributed