Product reviews on KIWIreviews.co.nz : Wednesday 26th April 2017 - 16:02:36
Advertising...

Sick of adverts? Click here to join up for free and be rid of them.
Score:

8.8

/

10

[

1

review]


ProdID: 7496 - Cable Camel - 5-cable packs


Brand / Manufactured by: Fun Foams
Price:

$19.90

Supplied by:




Available:

via Online Store

Samples for Review:
Cable Camel - 5-cable packs product reviews
Cable Camel is the cable holder. They will hold electronics chargers, cables, cords, threads, earphones, lightweight tools, flowers and more...

Built with a strong adhesive that is damage free on finished woods, plastic, glass, Formica, and flat metals, it can also align your audio and TV cables!

Features:
• Designed and proudly Made in New Zealand
• Different cable sizes
• Strong double side adhesive
• Size adjustable
• Soft texture and light weight
• Damage free on most surfaces
• 100% money back guarantee
• Custom made design and sizes available

Available in a range of sizes and colours - see our website for more details.
This Review: 8.8/10
Style:

Effectiveness:

Value for Money:

Personal Choice: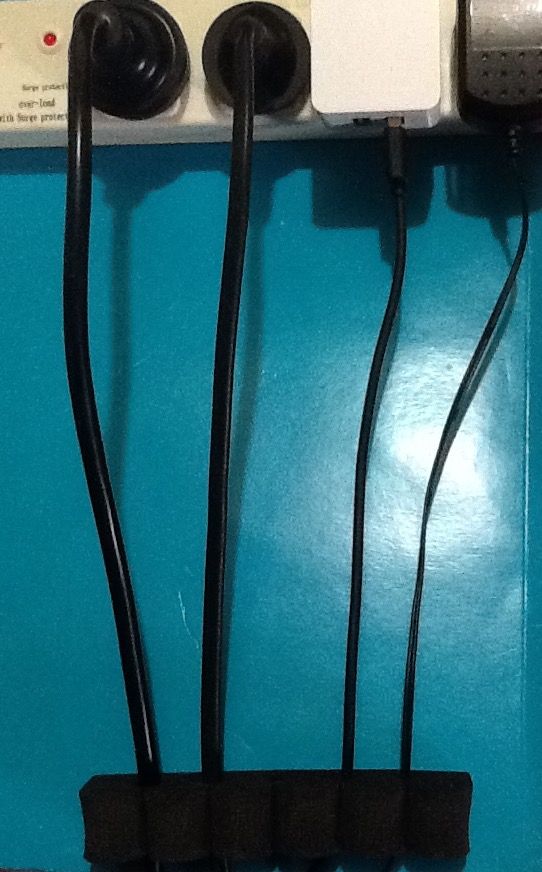 I have just finished installing a five-groove black cable holder and now I am waiting to see how it will go. Installing is perhaps a fancy word for a simple process: each strip comes with a built-in adhesive which is described as being suitable for almost any surface. Well, I have given it a challenge. I have an old kitchen (ok, it's an old house!) where the electrical sockets are all in the wrong place so I have wires trailing everywhere. So any product that helps to get them organised is going to be a welcome item.

However - as I said, the first set is in the kitchen. The previous owner of my house thought it was a really trendy idea to line the kitchen with the sort of formica that is more suited to the shower area of a bathroom. This creates an ugly, shiny surface that is prone to copious amounts of condensation if I dare to cook without the windows and door wide open - fun in the middle of winter! So I will be checking to see whether or not the adhesive can handle these conditions. I will be highly impressed if it does.

I am going to put the other two strips in my two other appliance-rich areas: the living room and my study. This should be more straightforward in terms of air temperature and humidity fluctuations. I don't anticipate any problems there.

I think the concept is certainly a good one. I have used insulated staples up to now but they are less flexible as they have to be hammered in place, and it is not easy to move a cable around. These cable holders are flexible; it is easy to insert an electrical lead, and just as easy to remove it again.

Incidentally, I would warn people not to make the mistake I nearly made when first removing the packaging. I wanted to extract one strip but leave the other two in place until I could sort them. Not realising that they were joined by a rubber band (concealed beneath the label) I tried to pull one out and realised only just in time that if I continued to pull it would break - so I then removed the label and took it out that way. The material is fragile and would tear easily if mishandled, but should be durable enough once in place.

The appearance of the holders is functional rather than beautiful, but it is a product that is designed to do a job and is likely to be tucked out of the way anyway. Certainly it is an improvement over the unsorted tangle that I had beforehand! I look forward to placing the remaining two and will be monitoring how the adhesive goes in my kitchen!

Random listing from 'Hardware'...
Product reviews for listing 2258: Cable Tidy

Brand / Manufactured by: ADMAN
Organise wires with one quick zip! Time's up for the spaghetti-like mass of cables lurking behind your TVs PCs and other electrical appliances!

• The Cable Tidy offers a great value solution to the unsafe and unsightly problem of messy trailing cables
• Safety-wise, the Cable Tidy is particularly valuable in homes with children and pets ... more...
General Disclaimer...
All trademarks, images and copyrights on this site are owned by their respective companies.
KIWIreviews is an independent entity, part of the ePLURIBUS.nz Network. This is a free public forum presenting user opinions on selected products, and as such the views expressed do not necessarily reflect the opinion of KIWIreviews.co.nz and are protected under New Zealand law by the "Honest Opinion" clause of the Defamation Act of 1992. KIWIreviews accepts no liability for statements made on this site, under the assumption that they are the true and honest opinions of the individual posters. In most cases, prices and dates stated are approximate and should be considered as only guidelines.

"I really have a secret satisfaction in being considered rather mad."
W. Heath Robinson (1872 - 1944)